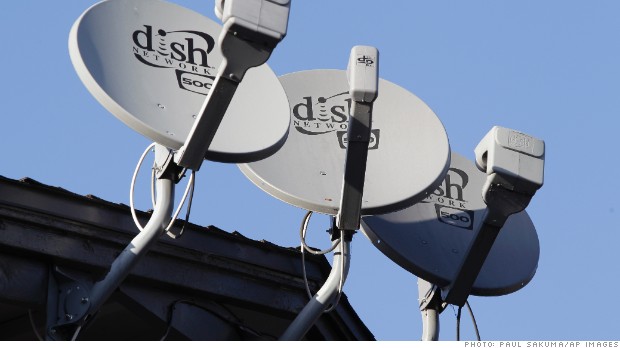 Turner and Dish announced on Friday that they've connected on a new deal to bring back their programming for several months. The extension is not a new long-term contract, so negotiations will continue.
The two corporations did not delve into the reasons for the extension, other than to say that "they have mutually decided to restore service of CNN, Cartoon Network, Adult Swim, truTV, TCM, HLN, CNN en Espanol and Boomerang, and extend the carriage of TBS and TNT."
The blackout of CNN and the other channels began without warning on October 21. When it happened, Turner blamed Dish for "operating in a disruptive manner" while the satellite company blamed Turner for "making unreasonable financial demands."
Tense negotiations between distributors and programmers are common, but channel blackouts are relatively rare.
The blackout inconvenienced some Dish customers and suppressed the ratings for Turner's channels, including CNN. Dish provides satellite TV to 14 million households, which is just over 1 out of 7 homes.
Earlier this week, Turner began telling Dish customers that they might also lose TNT and TBS, which are Turner's two most popular channels. The carriage deal for TNT and TBS was supposed to expire on December 5. Syndicated shows like How I Met Your Mother and The Big Bang Theory have been major points of emphasis for fans to get back favored shows.
Thanks to the extension announced on Friday, though, those two channels will not be blacked out next month. The extension ensures that all ten Turner channels will be carried through early 2015.
The timing is significant because Turner's channels will be carrying the NCAA college basketball tournament in March and the NBA playoffs in April — potentially giving Turner a lot of leverage.
It's yet to be seen what sorts of long term effects will be forecasted.
Categories: DISH & TV news