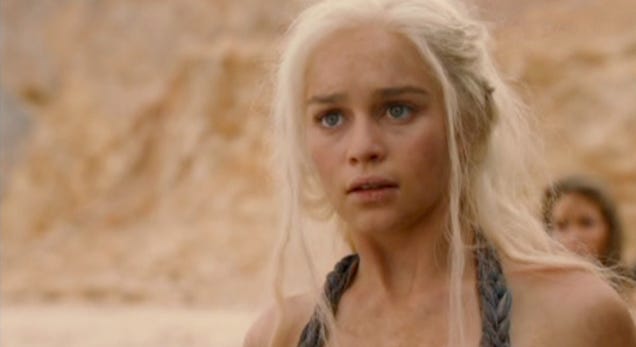 The much anticipated fifth season premeire of HBO's Game of Thrones is upon us — there are even guides on how to watch it — but HBO isn't going to be happy that the first few episodes may have just leaked online.
HBO has been one of the most pirated channels for a while, so their execs are no doubt prepared for such things, but it's never happened on such a high profile launch and such a high profile show. (Also, GoT might be the biggest off-cable hit ever.)
The copies were first spotted on the private torrent tracker IPT yesterday afternoon, but by the evening, the files had made their way to big public sites including The Pirate Bay, RARBG and KickassTorrents. According to Torrent Freak, during the first three hours of the leak, the episodes were downloaded more than 100,000 times, and that number may climb to over a million by later today.
This is unhappy news for HBO, to say the least. The cable network carefully timed the release of its new standalone streaming service, HBO Now, around season 5's debut. With a primary selling point of HBO Now being easy, cable-free Game of Thrones access, and now, nearly half of the first season out before the first episode premiers…well, let's just say Cersei probably isn't the only one who'd like a few heads brought to her this morning.
It's unclear whether news of the leak will affect HBO's distribution strategy at this point. If it were me, I'd pull a Netflix and release the entire season at once, so that my fans didn't have to choose between avoiding weeks of internet spoilers and downloading the episodes illegally.
Categories: DISH & TV news